Travel with Ease to Our Pet-Friendly Hotel in Richmond, Virginia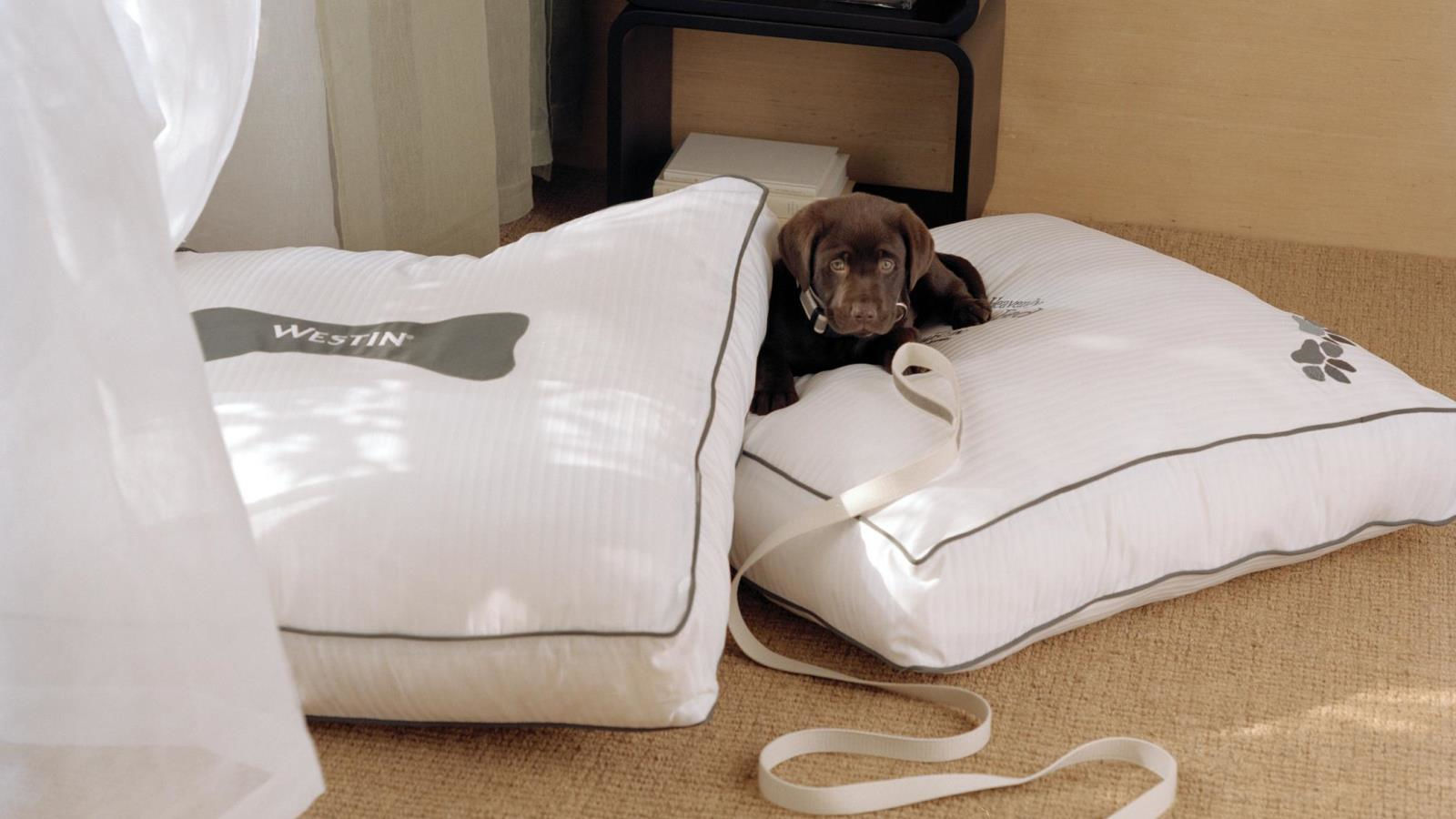 The Westin Richmond understands that many of us prefer to travel with our furry friend. As a pet-friendly hotel, we warmly welcome dogs up to 40 pounds to accompany guests in their guestrooms, in accordance with local health code and hotel policies. Dogs visiting our hotel can enjoy pet-friendly amenities including a Heavenly® Dog Bed and bowl; we also offer a walking area and grassy area for pets to explore our surroundings.

Limit one dog per guest. Please see terms and conditions below.
Terms & Conditions
Guests must provide a valid credit card upon arrival to secure an authorized form of payment for possible damages, as well as sign a liability waiver for damages and/or cleaning.
Guests are responsible for the conduct of their pet while on the hotel grounds and must fully comply with hotel policies, including noise abatement, unattended pets, leash requirements, and pet-free zones.
The hotel does not permit any other pets not outlined in this standard.
Service animals that provide assistance to individuals with disabilities are not pets. They are welcome at the hotel and are not subject to the policies and restrictions that apply to pets or other animals.
The hotel reserves the right to modify this policy at any time without notice.
Availability of the Heavenly® Dog Bed and bowls are limited and are provided on a first-come, first-served basis. There is no guarantee of availability for every guest with a dog.
Pets are only allowed on the second floor of the hotel regardless of SPG® level or requests for upgrades; therefore, SPG floors and the Club Level are not available for guests with pets.