Fuel Your Richmond Vacation at Our Signature Restaurant
CROSSINGS RESTAURANT, BAR & LOUNGE
Pay a visit to Crossings Restaurant, Bar and Lounge and enjoy flavorful, locally-sourced cuisine served in a gracious, welcoming environment. Situated in The Westin Richmond, our hotel restaurant is open for all-day dining. Begin your morning with a nourishing SuperFoods breakfast, break for lunch with an Ahi Tuna Salad or dine on an ever-changing assortment of inspirations come dinnertime. We also offer hotel guests 24-hour in-room dining. Please view our menus below. We look forward to your next visit at Crossings Restaurant, Bar & Lounge.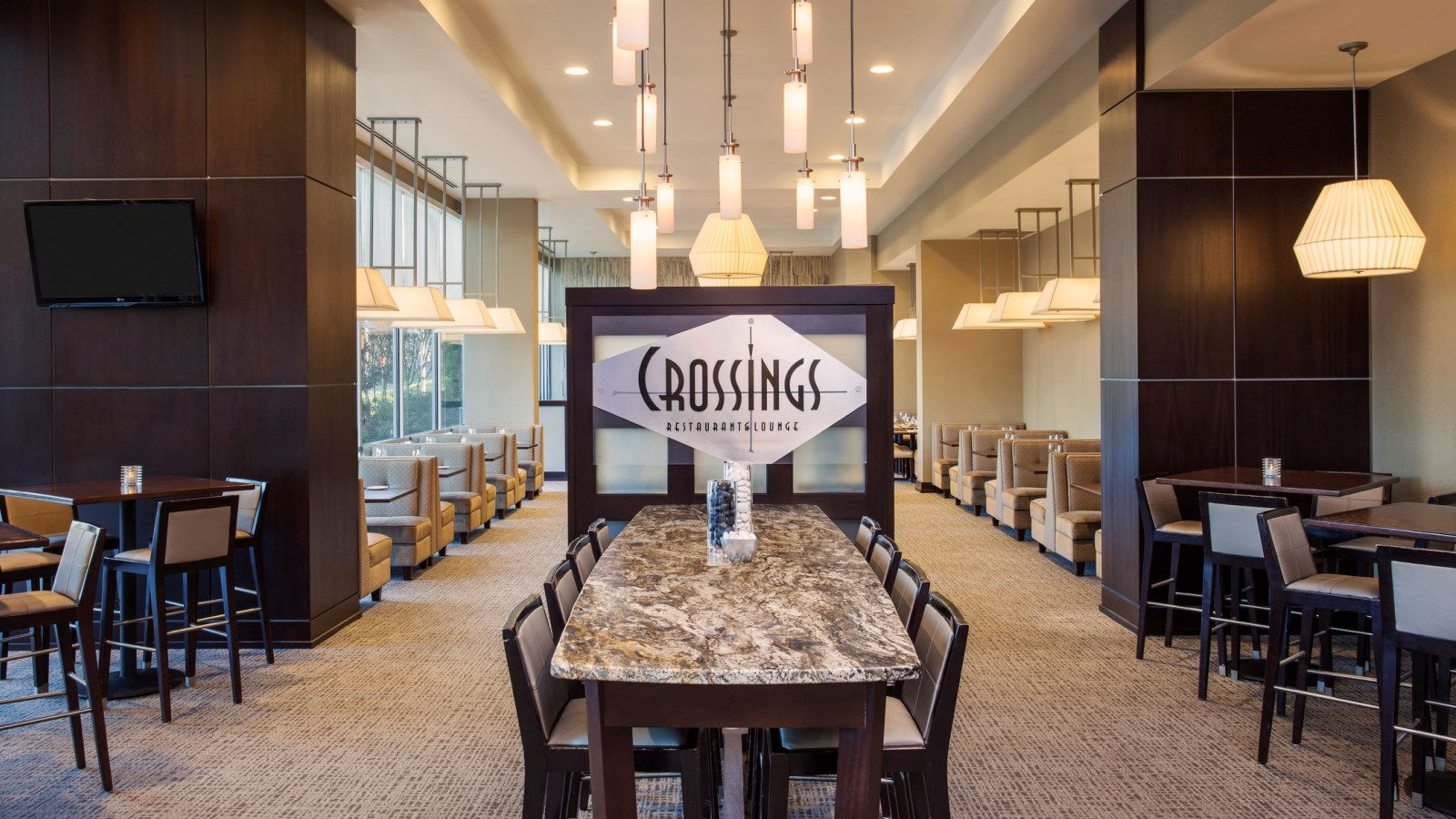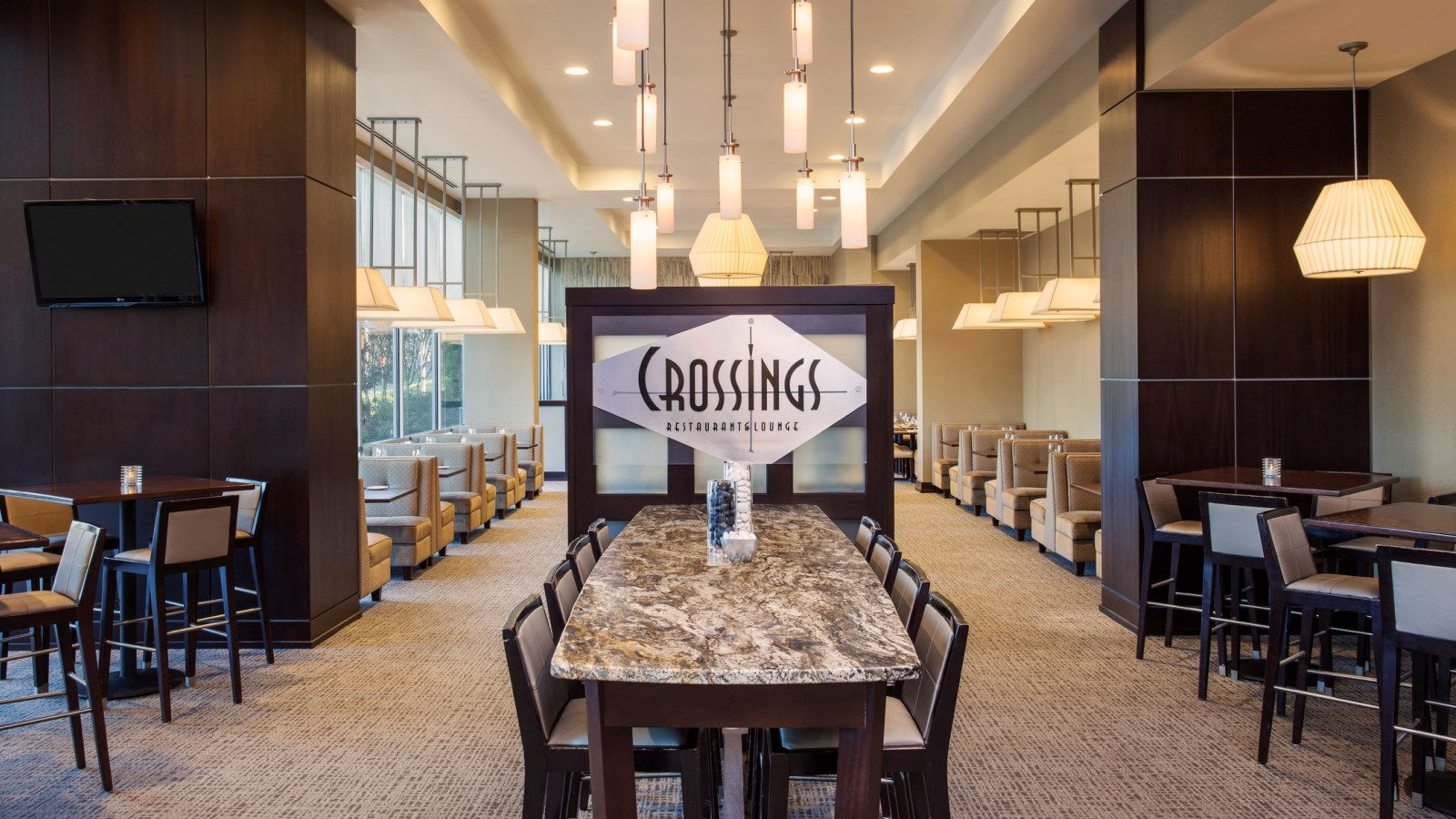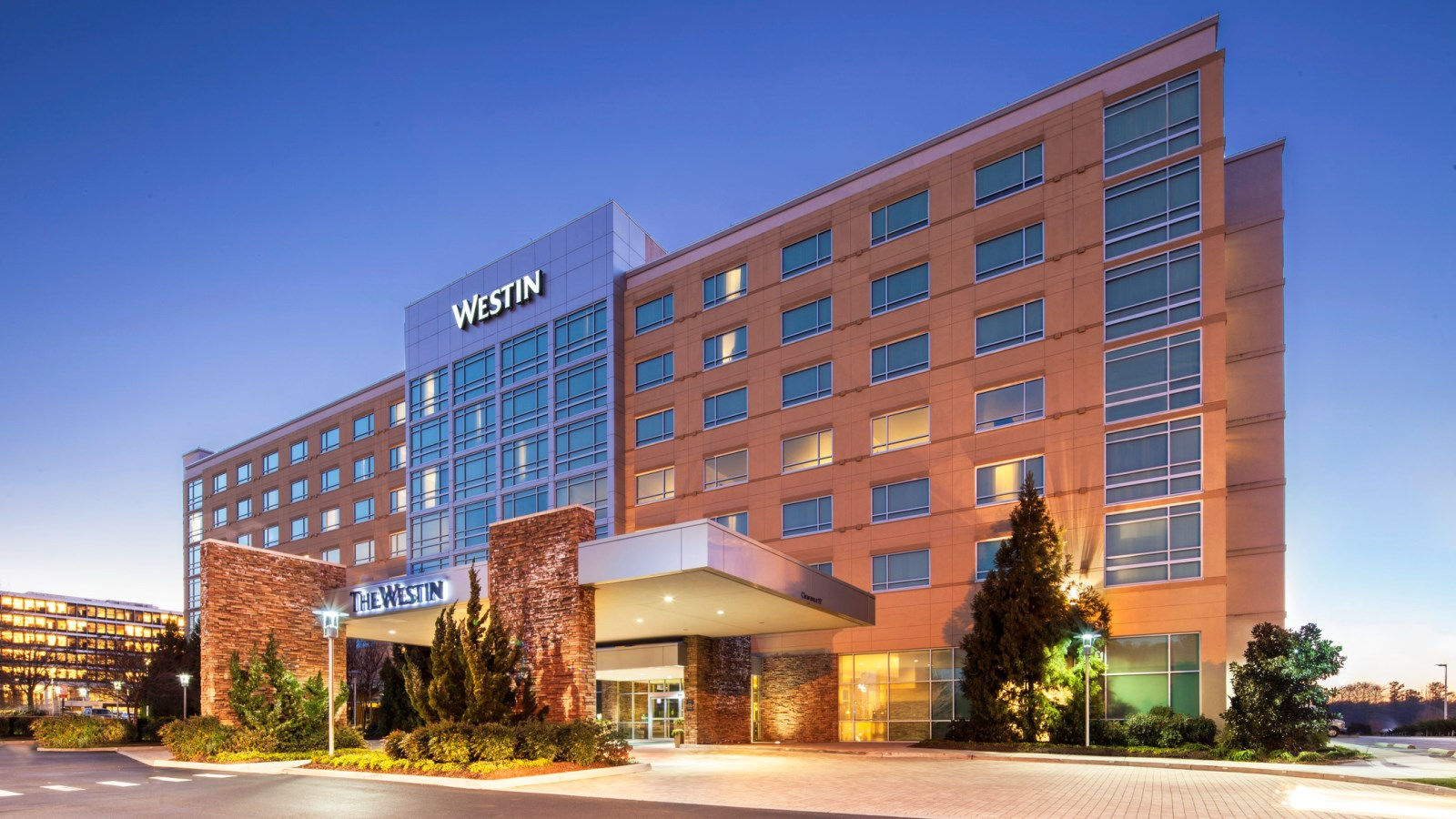 Crossings Restaurant Hours
6:00 AM - 10:30 AM | Breakfast
11:00 AM - 2:00 PM | Lunch
5:00 PM - 10:00 PM | Dinner
Crossings Bar and Lounge Hours
Sunday - Thursday 11:00 AM - 11:00 PM
Friday & Saturday 11:00 AM - 12:00 AM
To make a reservation please email or call us at 804.282.8444.
John Baptist Papa Jr. - Executive Chef
Executive Chef John Baptist Papa Jr. was born and raised in Upstate New York near the Adirondack Mountains. His upbringing was highly influenced by his Neapolitan/Italian grandparents, Dominic and Angie Papa. They translated their love and passion for food to him at a young age as he started his culinary career working in upscale restaurants. Throughout his collegiate career at the State University of New York at Potsdam, he continued to hone his craft as a Chef. After graduating college in 2009, John moved to Richmond, VA where he met his wife Sara. Working as a Chef for Hilton Hotels, he learned how to excel as a culinary manager in the hospitality setting. In 2014 John became the Sous Chef at the 4-Diamond rated Westin Richmond. After a year of service at the property, John and Sara were married at the Westin on April 25th 2015. Chef John continued to excel in his career in Charlottesville, VA at the 4- Star Boars Head Inn and as Catering Chef for the University of Virginia. Now Chef John has returned home to the Westin Richmond as the Executive Chef where he will display his culinary passion and innovation.