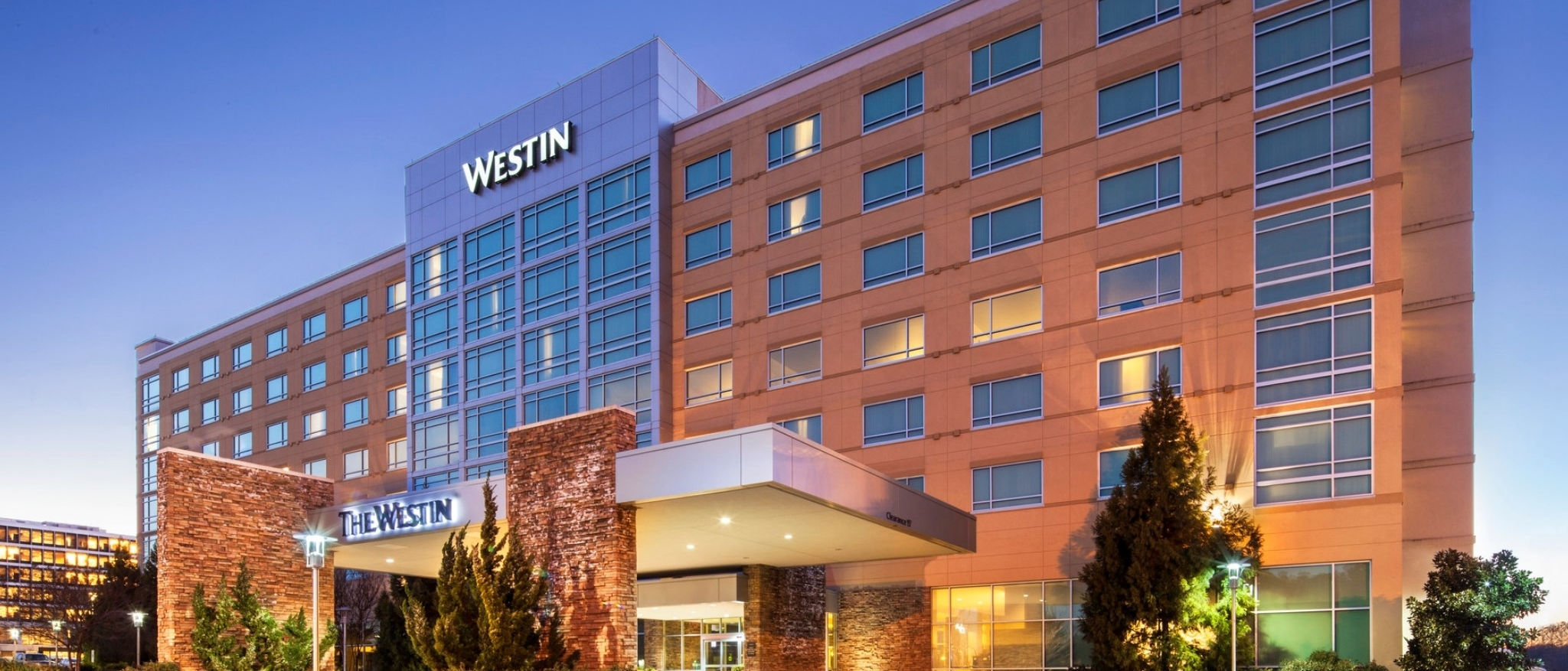 Get to know the key managers of our dedicated team at the Westin Richmond. We look forward to hosting you.
Feliks Schwartz – General Manager

Feliks Schwartz is a passionate hotel industry professional with natural business and leadership acumen and a passion for service excellence. He has been the General Manager of The Westin Richmond since construction of the property in 2008. With over 20 years of experience in hotel and resort operations, 17 of which have been in Management, Executive Committee, and as a General Manager, he is a proven professional in the industry.

Feliks is married with one son and enjoys his free time with his family. His son is a committed baseball player and Feliks can typically be found practicing with him regularly both on and off the field. Feliks also enjoys art, music, working on his home, and watching movies.

Jon Cecil – Assistant General Manager

Jon graduated from UofL with a Marketing degree in 2008. After college he took a Marketing position in Vienna, Austria for the summer. He worked at the HGI Airport in Louisville, KY as the Shift Leader from Fall 2008 to Summer 2010, earning Employee of the Year for 2009, as well as Employee of the Month in May, 2009. Jon became Guest Services Manager from 2010-2012 at the Embassy Suites of Louisville, which won numerous awards. Jon was most recently General Manager of the Hampton Inn Elizabethtown, KY. John has been involved with Overall Hotel Operations, Front Desk, Administrative Activities, and Food and Beverage. In his spare time, he enjoys collecting rare bourbons and cheering for the University of Louisville Cardinals!

Tim Jones - Executive Chef

Executive Chef Tim Jones was born and raised in Hopewell, Virginia. He enjoyed his early adolescence playing baseball and football. After graduation from school, he moved to Richmond and began his culinary career with Hyatt Hotels in the 80's. Over the last thirty years, his culinary skills have taken him throughout the country. He has worked in St. Louis, Missouri for Hyatt and quickly worked his way to the top. He relocated to New York, New York and was the Executive Chef of a private country club. However, home kept calling and he returned back to downtown Richmond, Virginia, to be the Executive Banquet Chef of the 5 Star Jefferson Hotel. Eventually, he went into the private sector until he received the opportunity to become the Executive Chef of the prestigious Westin Richmond in 2014 where you can meet him today. In his free time, he enjoys spending time hunting, fishing, and boating. He even enjoys visiting local farmers markets to pick fresh greens himself, as he strongly believes local products produce the tastiest dishes. He recommends the entire dinner menu, but if he had to pick, suggests his Edamame Bruschetta with a Balsamic Glaze as an appetizer, and the Iron Seared Salmon with Shitake Mushrooms, Leeks, Sweet Peas, and Fingerling Potatoes.

Jodie Munn – Director of Sales

As Director of Sales, Jodie Munn is responsible for the day to day sales & revenue strategies for The Westin Richmond. With over 20 years of hotel sales experience in the Richmond market, she is familiar with Starwood, Hilton, and Marriott brands. Jodie opened The Westin Richmond where she developed a full service sales team from the ground up. She quickly established the hotel as a leader within the market. Jodie previously held sales positions with Hilton for over 12 years and Marriott for three years prior to joining Musselman Hotels in 2008. In her free time, Jodie enjoys spending time with her husband of 18 years and her two beautiful daughters. She also enjoys gardening, shopping, beach vacations, NFL football season and NASCAR.

Amy Schalla – Director of Catering

Amy was born in Long Island, NY and spent most of her formative years living in NY and Northern Virginia. She is the youngest of six kids and her siblings are her best friends. She started working in the food and beverage industry when she was 18 years old as a bus girl at the Three Village Inn. She loved everything about that job except the pilgrim outfits we were forced to wear. After a few months of bussing she moved up to banquet serving , then al la carte serving, bartending, banquet captain, and then catering coordinator. In 2008, Amy moved to Richmond, Virginia where she worked at the Bellwood Club as their Catering Sales Manager. She has been working for the Westin Richmond since February 2011 in Convention Services and Catering Sales. Food and beverage has always been her passion; however, she recently discovered that she loves interior decorating.

Sam Samaha – Executive Housekeeper

Sam was raised in Kuwait, but has been in the states since he was 17. He went to the University of Central Florida and studied Hospitality. Sam has been with the Westin Richmond before it was opened in December 2008. He enjoys playing golf, football (soccer) and walking. Sam likes to cook, to relax, and enjoy the simple things in life.

Stanford Page – Food & Beverage Manager

Stanford was born in Richmond, Virginia. He has worked in hotels for over 25 years. His mother is his heart and soul. He also loves the work he does as a Food & Beverage Manager. Stanford's passion is cars and clothing; it is important to look good and feel good.

Andrew Keener – Front Office Manager

Andrew was born in Lexington, Kentucky and has lived and worked in Orlando, Florida and Maui, Hawaii. He settled in Richmond, Virginia in 1985 and has owned and operated a call center, two cigar stores and a restaurant. He has three children, two boys and a girl, and a granddaughter as well. Two of his children are involved in his first business, Keener Communications and one is a fire fighter in Charleston, SC. Andres loves family and football, especially the Chicago Bears. He helped open The Westin Richmond in 2008 and has loved being here ever since. Though Richmond is his home and where he works, his heart will always belong to Lexington, Kentucky.

Katie Farmer - Revenue Manager

Katie Farmer was born in North Carolina. She is a graduate of Christopher Newport University with a major in Communication Studies. Katie joined The Westin Richmond as part of the initial opening management team and has been an integral part of our success. Prior to working with Musselman Hotels, Katie worked at The Richmond Marriott. Katie loves sports (especially Redskins football and Notre Dame football). She also enjoys the beach and baking.