Kelsey and Jake had planned to be married in the mountains at a Charlottesville vineyard on October 3, 2015, but just a couple days before the wedding, the projected course for hurricane Joaquin became an impossible feat for an outdoor venue. After Kelsey told her boss about the situation, she told her to stop working immediately and ask the staff to help make calls. Her lovely coworkers pitched in, and after Charlottesville options had run dry, they were lucky to find that the Westin Hotel in Richmond had an opening. The event managers helped Kelsey re-plan a wedding in only 2 days! Kelsey says she could not have gotten through it without the Westin staff and her fantastic vendors (and her Mom). The couple is especially grateful for their photographer, April Bennett, who magically captures emotion in the most beautiful light. In the end, it was a cold, misty day, warmed by the friends and family who came to celebrate the couple at the same time, different place. The night ended with the same sparkler sendoff that Kelsey had been dreaming of since the day she discovered Pinterest.
Kelsey Croston, Bride, October 2015
The Westin Richmond hotel epitomizes classic hospitality. The catering and wedding staff listened closely to our ideal vision and executed the details with precision on our wedding day. We truly appreciated the elegant accommodations in which our guests stayed. Planning from another state entirely, the support provided made us feel like family. The catering staff created dinner masterpieces from the initial tastings to the reception and we had so many compliments. We would highly recommend the Westin for your next event. Their dedicated professionalism will definitely make your event a success.
Beverly, Bride, June 2015
Working with the staff at The Westin was a lovely experience from start to finish; the wedding staff suggested a few adjustments to my vision that made our wedding so much more beautiful than I could have envisioned on my own! Never pushy or trying to get us to spend more, their suggestions were genuine and tasteful. You get AMAZING food, a place to stay, basically all of your decorations, and such a pleasant experience with their staff, it is sp worth it. I wanted to have a formal evening wedding on a medium budget and I was able to do so at The Westin and get everything I wanted.
Lindy, Bride, May 2015
My wife and I, along with several family members, stayed at the Westin in Richmond this weekend for my daughter's wedding. Your staff, from the front desk to the restaurant and everyone else made this an absolutely wonderful experience. Whatever we needed, you staff made it happen. They were friendly and by the second day knew my four grandson's names and always greeted us with a smile. The reservation staff accommodated our arrival one day early and allowed us a late check out on Sunday after the wedding.
Tann, Father of the Bride, April 2015
As the father of the bride, I can't think of a better vendor and location to have a wedding rehearsal dinner and wedding reception. The location and the facilities are magnificent. The service and service providers were simply awesome, especially Ms. Cuffee and Food Services Manager. Ms. Cuffee kept everything on track, she was exceptionally diligent as far as communication was concerned, and she made my wife and myself extremely comfortable with everything.
The facility was easy to find, exceptionally clean, and really comfortable for my entire family and friends. Additionally, the entire experience was very affordable.
I would definitely recommend this venue to anyone that has an event such as a wedding, reception, retirement event, etc. to consider using this venue and staff.
Richie McKeithen, Father, October 2015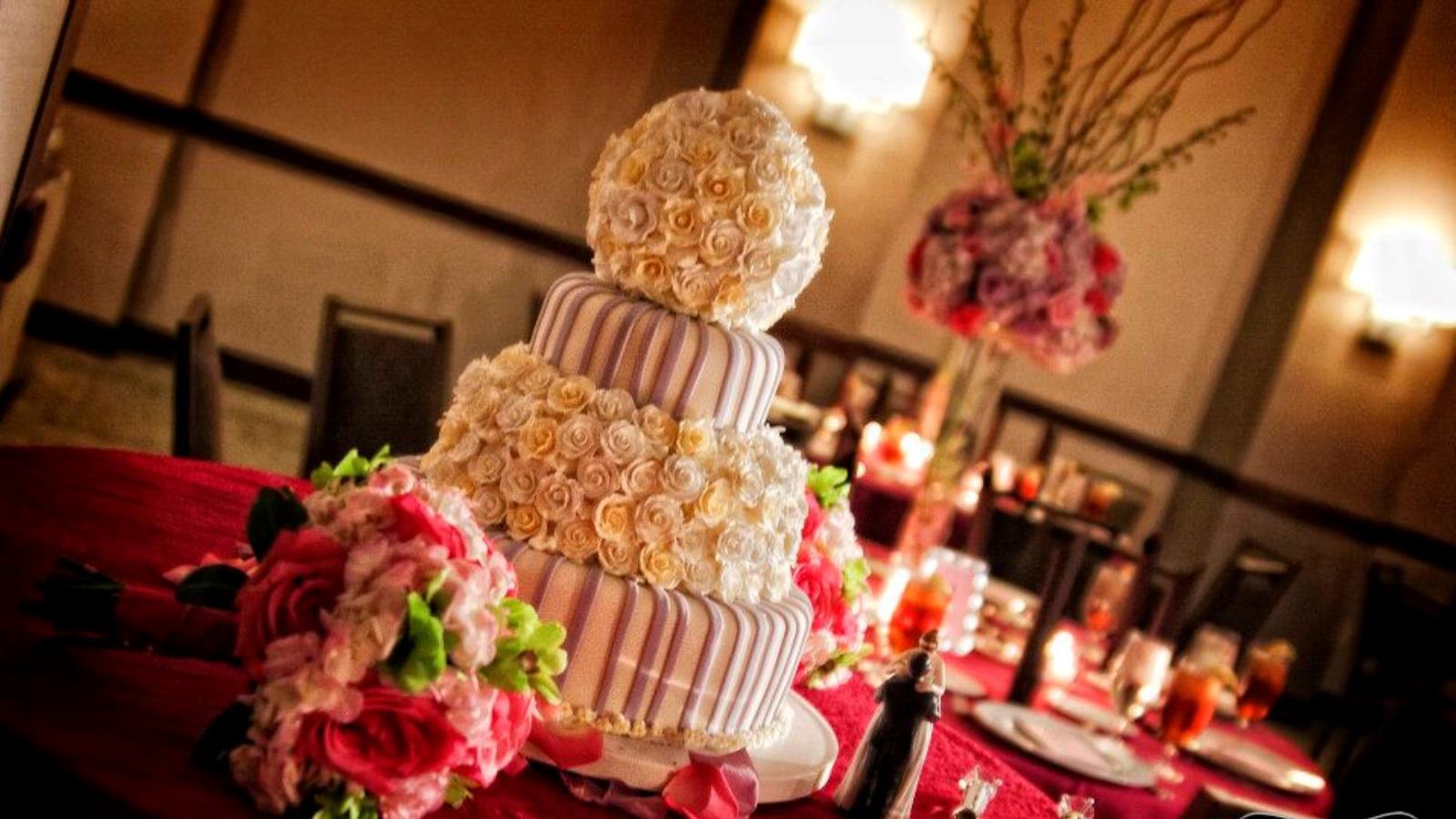 My whole experience from start to finish was wonderful. I loved the modern, clean, and spa-like feel the Westin had and I also loved how the banquet space had neutral colored carpeting and walls. It was sort of like a neutral canvas allowing me to create whatever look and feel I wanted for my wedding. During my early stages of planning I had no idea what I was doing, but Amy and Noelle helped me throughout the whole process and made me feel at ease with everything. They really understood my vision and they went out of their way to accommodate my needs. The food was out of this world. My guests are still talking about how wonderful the food was. What I loved most was how easy everything was at the Westin, which served as a one-stop shop. I had my rehearsal dinner, ceremony and reception there and the best part of all was that most of my guests stayed overnight. I would recommend the Westin Richmond to anyone. They truly went above and beyond to make my wedding a dream come true.
Sierra, Bride, June 2013
We had the most amazing wedding reception and it was entirely because of the Westin Richmond. Our original wedding plans were cancelled because of Hurricane Irene. With little more than 24 hours, we called the Westin Richmond looking for a reception venue; they had availability and offered us their brand new, gorgeous Chesapeake Ballroom. All of our money was tied up in the cancelled event as most vendors had already been paid in full, so we were unsure of what our reception would involve, but we were excited to have a venue. We told the Westin our situation and met with them later that day (the day before the event!) and were floored to find out that the Westin was able to make calls to some of the vendors that they regularly work with and found some willing to donate their time and services to give us a reception of our dreams. The chef at the Westin was able to assemble a buffet for nearly 100 guests with barely a day's notice and a hurricane bearing down on Richmond. And it was all delicious!
The team from the Westin Richmond was positively amazing. The generosity and kindness from every person we met and worked with was unlike anything we had found during the entire year we had spent planning the other wedding. General Manager Feliks Schwartz opened his hotel to us; his generosity was unparalleled and the team he has put together completely made our event. The Westin Richmond has ours and our families' respect, love, and gratitude for the wonderful event they put together.
Melissa, Bride, August 2011